Teaser Tuesdays is a weekly bookish meme, hosted by MizB of Should Be Reading. Anyone can play along! Just do the following: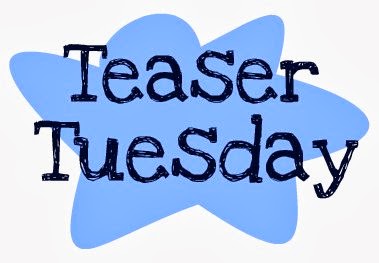 Grab your current read
Open to a random page
Share two (2) "teaser" sentences from somewhere on that page
BE CAREFUL NOT TO INCLUDE SPOILERS!
Share the title & author too, so that other TT participants can add the book to their TBR Lists if they like your teasers!
As you probably all know, The Hunger Games: Catching Fire movie is now in cinemas everywhere. You've probably already seen it. I've seen it twice! I have been rereading the book over the past couple of days and I wanted to offer a teaser that emphasised the heroism of Peeta Mellark. I will be reviewing the film soon, so I'll go into more detail then, but at the moment I feel like Peeta needs some championing. Here's a snippet of why he's such a great character:
"If you die, and I live, there's no life for me at all back in District Twelve. You're my whole life." Peeta says. "I would never be happy again. It's different for you. I'm not saying it wouldn't be hard. But there are other people who'd make your life worth living."
"No one really needs me," he says, and there's no selfpity in his voice. It's true his family doesn't need him. They will mourn him, as will a handfull of friends. But they will get on.... I realise only one person will be damaged beyond repair if Peeta dies. Me.
"I do," I say. "I need you."